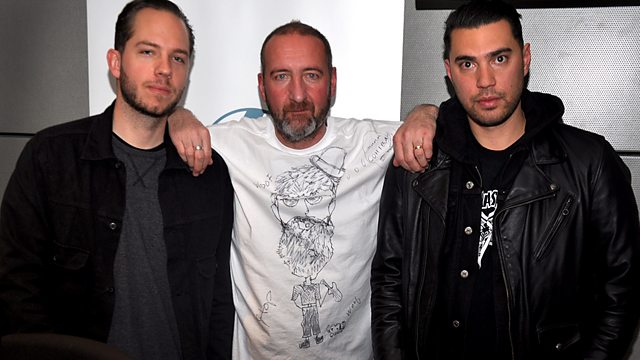 Hanni El Khatib
LA garage punk rocker Hanni El Khatib in session this evening. He releases his tribute to The Cramps "Human Fly" at the end of February 2012 on Innovative Leisure Records.
The first-generation American son of Palestinian and Filipino immigrants, Hanni El Khatib grew up in San Francisco on a cocktail of skateboarding, punk rock, and 1950s and 60s classic Americana. How cool is that!!!!
His influences stretch from Wild Billy Childish, Johnny Brunette, Sam Cooke and The Animals.
Renowned celebrity photographer Rankin (Dazed & Confused) recently contacted Hanni to request to photograph and feature him in his new magazine The Hunger.
Last on