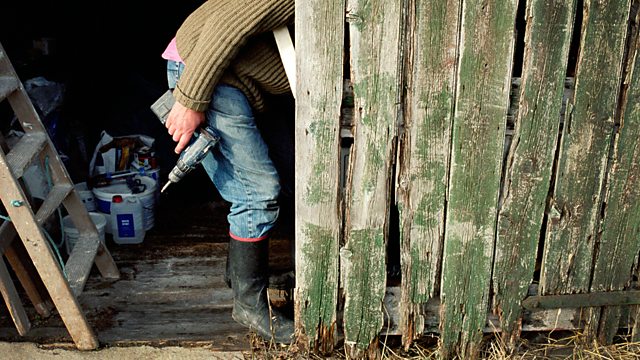 Episode 4
For many men, middle age arrives too fast and without due warning. One day you are young, free and single; the next you are bald, fat and washed-up, with weird tendrils of hair growing out of your ears. None of it seems fair. With age should come dignity and respect, but instead everyone makes tired jokes about buying a motorbike.
Marcus Berkmann isn't having it. Having marked his fiftieth birthday by hiding under the duvet for six weeks, he is determined to find some light in the all-consuming darkness.
'We may have lost our hair, our waistline or our way completely. But we have also gained a certain amount of guile and what some might call "gravitas" (and others would call "weight").'
Musing over birth, death and all the messy stuff in between, he concludes that however dreadful you look in the mirror today, it will be much worse in ten years' time. His brutally candid dispatch from the front line is essential listening for anyone over thirty-five - as well as all those who want to prepare for what lies ahead...
Marcus Berkmann has spent more than thirty years sitting in front of various television screens swearing at incompetent England batsmen. In his leisure time he has written columns on sport for Punch, the Independent on Sunday and the Daily Express. He is a regular contributor to Private Eye and has been the Spectator's pop music critic for over twenty years. His books include Rain Men: The Madness of Cricket, Zimmer Men: The Trials and Tribulations of the Ageing Cricketer, Fatherhood: The Truth and A Matter of Facts: The Insider's Guide to Quizzing
Read by Toby Longworth
Producer/Abridger: Joanna Green
A Pier Production for BBC Radio 4.
Last on