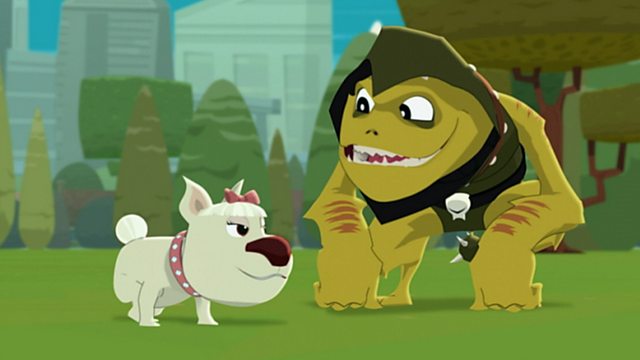 Tha Culain Luain ri suirghe - rud nach eil a' còrdadh ri Bholtar, gu seachd araid on a tha leannan a' Chuilean le laoch laghach!
Tha na h-eucoraich air an cur an aghaidh a chèile 's iad uile airson an aon duais a bhuannachadh - turas gu stèisean-saideil Skullosus far am faigh iad na thogras iad de bhiadh...an asgaidh!
It's evil puppy love when Cuilean Luain falls for a poodle belonging to a superhero.
Evil friendship is lost when the League compete against each other to win a guided tour of Skullossus's space station, along with a free buffet!
Last on