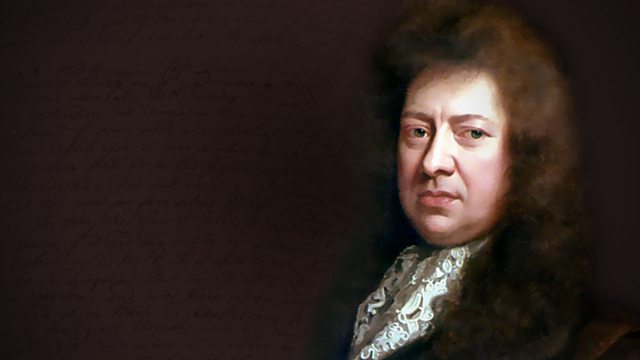 In Hattie Naylor's dramatisation of the diary for 1662, Sir William Batten is having a storey added to his house - so Sam decides to keep up with the neighbours and do the same. Sir William is becoming tiresome in more ways than one - he's untidy in the office, and pays too much for materials. In August the Queen comes to town by barge and Samuel goes to watch - it's so busy and crowded he can't get a boat, even for 8 shillings. Then some scaffolding collapses and people are injured. Sam notes that the only person of 'quality' who tries to help is the King's mistress, Lady Castlemaine, who tends to an injured child. Sam is also worried about his new neighbour, Sir John Minnes, who keeps questioning him over their shared boundaries.
CAST
Samuel Pepys . . . Kris Marshall
Elizabeth Pepys . . Katherine Jakeways
Jane . . . Rebecca Newman
Sir William Batten . . . Richard Mitchley
Sir John Minnes . . . Alun Raglan
Captain Cook . . . Matthew Gravelle
Lord Sandwich . . . Blake Ritson
Theme music: Gather Ye Rosebuds While Ye May, words by Robert Herrick and music by William Lawes, sung by Bethany Hughes. Lute, baroque guitar and theorbo played by David Miller. Violin and viol by Annika Gray, and recorders by Alice Baxter.
Historical consultant: Liza Picard
Sound by Nigel Lewis
A BBC Cymru Wales production directed by Kate McAll.
Last on