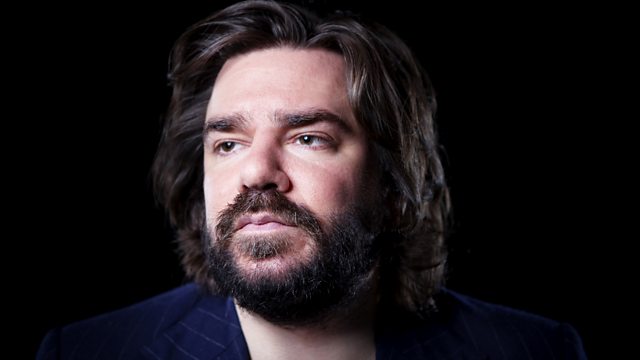 A dark, David Lynch-ian comedy, ideally suited for an unsettling and surreal late night listen. 'I, Regress' sees Matt Berry (The IT Crowd, Garth Marenghi's Dark Place, Snuff Box) playing a corrupt and bizarre hypnotherapist taking unsuspecting clients on twisted, misleading journeys through their subconscious.
Each episode sees the doctor dealing with a different client who has come to him for a different problem (quitting smoking, fear of water, etc). As the patient is put under hypnosis, we 'enter' their mind, and all the various situations the hypnotherapist takes them through are played out for us to hear. The result is a dream- (or nightmare-) like trip through the patient's mind, as funny as it is disturbing.
Ep 5: Dr Berry's latest patient, Christian Parcel (Nick Lucas) finds himself in the worst place on the planet thanks to some 'experimental hypnotherapy'. But events take a twist that even Dr Berry himself finds hard to control, thanks to a football pitch, a nightclub and a very unusual tattoo...
The cast across the series include Katherine Parkinson (IT Crowd), Morgana Robinson (The Morgana Show), Simon Greenall (I'm Alan Partridge), Jack Klaff (Star Wars, For Your Eyes Only), Tara Flynn (The Impressions Show, Stewart Lee's Comedy Vehicle), Alex Lowe (Barry From Watford, The Peter Serafinowicz Show), and Derek Griffiths (Playschool, Bod, and The Royal Exchange).
A compelling late night listen: tune in and occupy someone else's head!
Produced by Sam Bryant.
Last on
Credits
| Role | Contributor |
| --- | --- |
| Dr Berry | Matt Berry |
| Christian Parcel | Nick Lucas |
| Producer | Sam Bryant |