Add music you love and enjoy it with
Philip Bailey

and

Phil Collins

Easy Lover

Phil Collins ...Hits, Virgin

Olly Murs

Dance With Me Tonight

In Case You Didn't Know, Epic, 24

Now That's What I Call No.1's (Various Artists), EMI

The Four Seasons

and

Frankie Valli

The Night

Frankie Valli & The Four Seasons - Ve, Polygram Tv, 9

25 Years Of No.1 Hits - Vol.1 (Vario, Connoisseur Collection

Year Of The Wolf, Geffen, 1

Frank Sinatra - The Reprise Years, Reprise

Meet Danny Wilson, Virgin

The Very Best Of Gerry Rafferty, Polygram Tv

Lonely Are The Brave, Mercury, 1

The Who

Won't Get Fooled Again

Ultimate Rock 2 (Various Artists), Hit Label

BB King & Eric Clapton

Days Of Old

King & Clapton - Riding With The King, Reprise
Choose our Bluesy Showstopper...

OPTION A : John Lee Hooker – Boom Boom

OPTION B : Dinah Washington – Mad About The Boy

OPTION C : Louis Jordan – Let The Good Times Roll

OPTION D : BB King/Eric Clapton – Days of Old


Text the word 'BLUES' plus your choice A, B, C or D to 88291 – with NO gap in between.

Texts are charged at your standard message rate.

Champagne Supernova

Dear Simon and the collective,

Having listened to your show today I feel compelled to seek forgiveness for my own school trip prank. I am a teacher at an all-girl secondary school and as part of my job, I have led trips to many parts of the world (tough job, but someone has to do it!). In the summer of 2010 myself and three other adults took a group of fifteen year 13 students to Tanzania for three weeks.

The focus of the trip was rebuilding a school in a small remote village and we found ourselves fully immersed in the local culture. By fully immersed I mean; no TV, no mobile phones, no social media, no electricity, no running water etc. we really were back to basics. Two weeks shut off from the rest of the world with teenagers for company can do strange things to a person and often doesn't bring out the best in you.

As you well know, teenagers are a strange breed and they started to share some of their own confessions with us, in an attempt to shock. Didn't they know were we once teengaers too? A couple of pupils started to try and impress us with stories of their drinking exploits, which mainly involved cider. One evening we were talking with our guide as he was making arrangements for the safari we would go on at the end of our trip. He asked if we were OK with the students being given champagne whilst on safari or would we prefer a non-alcoholic version!

Now, here was a perfect opportunity to play a prank on these hardcore drinkers. We asked our guide to give the students the non-alcoholic version but tell them that it was the real thing. All teachers love an experiment and this was the perfect way to test the placebo effect!

A week later we went on safari and as we were returning to camp we stopped in an idyllic spot to watch the sunset. Imagine the scene; sun setting over the salt flats, giraffe roaming in the distance and a glass of champagne to toast the success of our trip. What made it better for us, was that we had real champagne and could sit back and watch the reaction of the students as they drank what they thought was the real thing!

Some of the hardened drinkers commented on how good it was to have a drink and how it was going straight to their heads as they hadn't a drink in over two weeks. Cue dizzy walks, exaggerated swaying and slurred speech. We obviously had a good old chuckle to ourselves and were going to confess our little prank when something stopped us.

There was one pupil on the trip who had been fantastic. She had been there for everyone and had even been a support to us when the trip had got tough. That evening we sat around the dinner table and everyone identified something that they had enjoyed about the day. At this point the fantastic student that we all respected declared that she would remember the day forever as it was the first time she had ever had an alcoholic drink and it had been in such a magical place surrounded by very special people. As staff we all looked at each other and realised that our confession was not appropriate at this time.

Now, Simon, I do not seek forgiveness from the students who regaled us with stories of their drinking exploits, they deserve what they got! The forgiveness I seek is for the poor girl who to this day believes that her first taste of alcohol was a glass of champagne whilst watching the sunset on a life changing trip in Tanzania. When it was fizzy grape juice with a cherry in it.

Anon.
Watch Simon's Edinburgh Book Club Special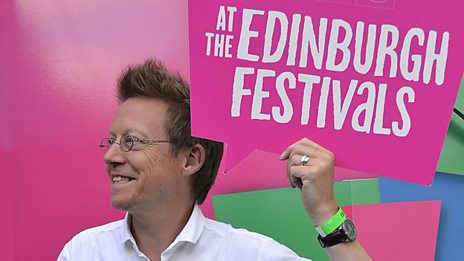 See Simon host a special Radio 2 Book Club live at Potterrow.
Podcasts
Simon Mayo considers listeners' darkest secrets and worst misdemeanours, as they beg for his…

The best bits of Simon Mayo Drivetime on BBC Radio 2, with star guests, audience interactivity,…