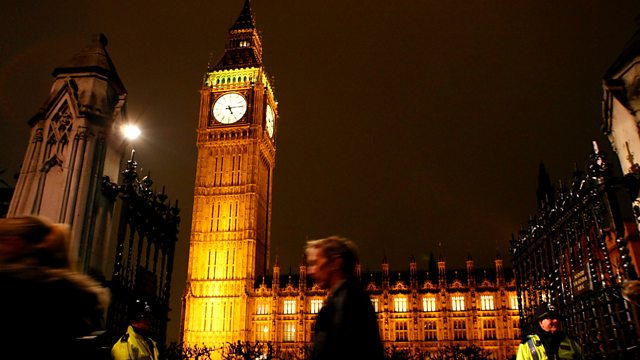 24/01/2012
The Foreign Secretary tells MPs that he hopes the European Union oil embargo against Iran will force it back to the negotiating table over Tehran's nuclear amibitions.
The Shadow Chancellor challenges the Government over the International Monetary Fund's decision to cut its economic growth forecast for the UK.
The Virgin boss, Sir Richard Branson, tells a committee of MPs that drug use should be treated as a health problem - not a crime.
And ministers face a challenge in the Lords over the expected £25 million cost of altering vending machines to take new 5p and 10p coins.
Sean Curran and team report on today's events in Parliament.
Last on