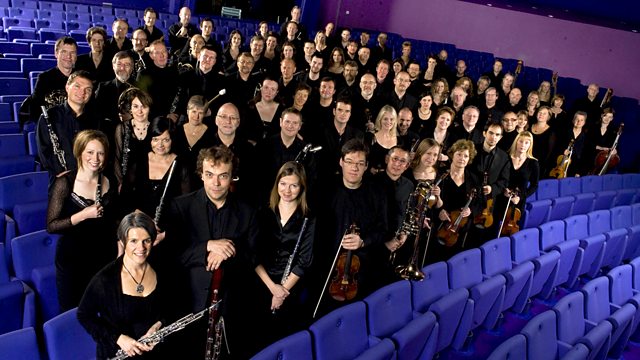 BBC Philharmonic - Goehr, Britten, Cerha, HK Gruber
The BBC Philharmonic, with their Composer/Conductor HK Gruber, perform works by Goehr, Britten, Friedrich Cerha and HK Gruber.
Presented by Martin Handley.
HK Gruber takes the BBC Philharmonic on an intriguing journey that encompasses a suite from his most recent opera - der herr nordwind - and his Viennese composing colleague Friedrich Cerha's romp through the city both have made their own, with humorous and irreverent bits of people-watching!
British enthusiasms also figure highly in Gruber's mind, and here he joins the great Britten interpreter Ian Bostridge for Britten's anti-hunting protest.
Alexander Goehr spent formative years in Manchester and will celebrate his eightieth birthday in August. The concert begins with his own musical self-portrait.
Alexander Goehr: Adagio (Self Portrait)
Britten: Our Hunting Fathers
20:20 Interval
Friedrich Cerha: Vienna Kaleidoscope
HK Gruber: Northwind Pictures.
Last on