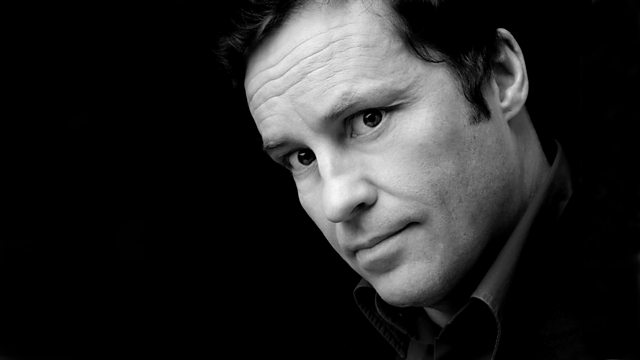 21/01/2012
Clive Anderson and guests with an eclectic mix of conversation, music and comedy.
Our Hero and award-winning comedian, actor and writer, Ardal O'Hanlon has come a long way since playing Father Dougal in the much-loved 'Father Ted'. He's now onboard to tell Clive about starring in 'Port Authority', a play that weaves together a funny tale of loves lost and found in contemporary Dublin. 'Port Authority' is docking at the Southwark Playhouse, London from 24th January.
Clive talks to cultural historian, Dr Gus Casely-Hayford about the culture, artefacts and traditions of Africa's distant past. In the second series of 'Lost Kingdoms of Africa', Gus explores some of the richest and most vibrant histories in the world, revealing fascinating stories of complex and sophisticated civilisations. The series begins on BBC Four on Monday 30th January at 21.00.
Jon Holmes puts the needle on the record with America's Greatest Hit, Paul Gambaccini, who will have traditionalists spinning in their graves when he hits London's Southbank this month. Paul will be playing the nation's favourite funeral tunes with Desert Island Death Discs, part of the Southbank Centre's Festival For The Living from 27th January.
Political comedian Mark Thomas rambled the West Bank to see what life is like on both sides of the barrier and his one man show 'Extreme Rambling (Walking The Wall)' is at the Tricycle Theatre, London from 23rd January and runs for a week.
Sunderland siblings Peter and David Brewis, also known as 'Field Music' play '(I Keep Thinking About) A New Thing' from their album 'Plumb'.
'Wailin' Jenny', Ruth Moody performs 'Within Without You' from her debut solo album 'The Garden'.
Producer: Cathie Mahoney.
Last on
Listen to Loose Ends anytime, anywhere.