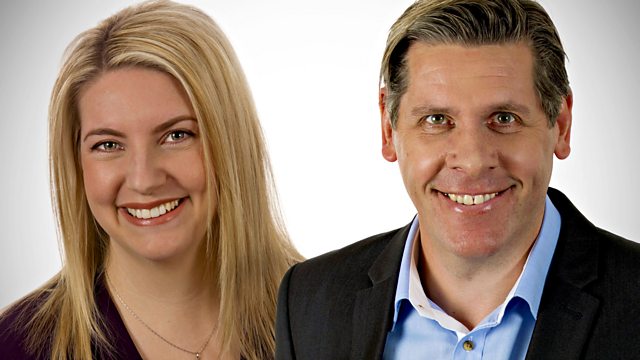 27/01/2012
Latest news and sport from Peter Allen and Aasmah Mir.
The government has defended the bonus awarded to the boss of the Royal Bank of Scotland. Peter speaks to two former RBS workers who were made redundant.
Police in London are investigating a malicious package which has reportedly been sent to QPR. Chief Superintendent Jon Ward, Match Commander for the Liverpool - Manchester United game at Anfield tomorrow, and Geoff Pearson, Director of Studies for Football Industries at the University of Liverpool, discuss tensions between football clubs.
Chris Mason ends his journey looking at Scottish independence in Faslane. The Faslane naval base on the Clyde could still house Britain's nuclear submarines if Scotland ever becomes an independent country.
And Aasmah talks to Lubomyr Melnyk, a musician considered the fastest pianist in the world.
Last on