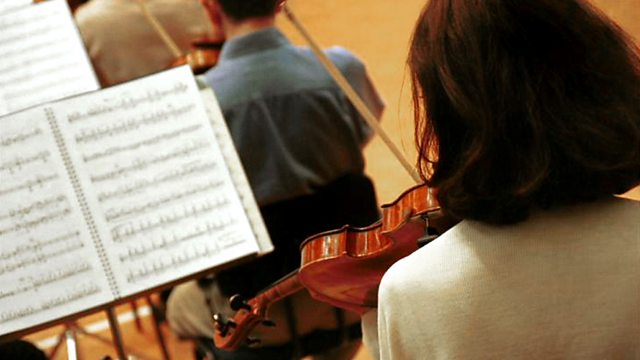 BBC SO - Norman, Britten, Shostakovich
Presented by Catherine Bott.
From the Barbican Hall, London.
Andrew Gourlay and the BBC SO play Shostakovich's Symphony No 10, and are joined by Daniel Hope in Britten's Violin Concerto.
Of all Shostakovich's symphonies, the Tenth is often said to be the most perfectly formed and deeply felt. In total contrast, Unstuck by young American composer Andrew Norman is cheerfully upbeat, until it gets 'stuck' in a repetitive groove and has trouble fighting free. Britten's concerto, with its combination of wit and elegiac lyricism, sits somewhere in between.
Andrew Norman: Unstuck (UK premiere)
Britten: Violin Concerto
Shostakovich: Symphony No. 10 in E minor
Daniel Hope, violin,
BBC Symphony Orchestra,
Andrew Gourlay, conductor.
Last on