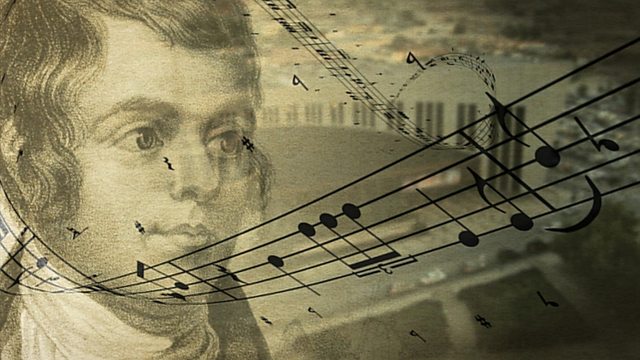 Rabbie agus Caileagan Nashville - Burns and the Nashville Lassies
Cuirm-chiùil shònraichte a chaidh a chumail airson BBC Alba aig Talla Ghaisgich Ceol Country ann an Nashville, 's na Stàitean Aonaichte mar chuimhneachan air a' bhàrdachd agus òrain aig Robert Burns. Còmhla ri Mairi Anna Nic Ualraig a tha na seinneadair Gàidhlig, Catriona Anna Nic a' Phi à Barraigh a tha a' seinn òrain Gàidhlig le taic bho luchd-ciùil air leth à Nashville. Tha na seinneadairean country Beth Nielsen Chapman, Suzy Bogguss, Laura McGhee agus The McCarter twins a' toirt am blas sònraichte aca fhèin air obair Burns. Measgachadh de dh' fhoinn traidiseanta 's foinn ùr ceilteach, country agus bluegrass a tha toirt a' bhàrdachd aig Burns do luchd leantainn ùr.
Mary Ann Kennedy hosts this especially staged concert for BBC Alba celebrating the songs and poetry of Robert Burns at the Country Music Hall of Fame in Nashville, USA. Gaelic singer Cathy Ann MacPhee from Barra performs songs in Gaelic backed by a band of Nashville's top session players. Country singers Beth Nielsen Chapman, Suzy Bogguss, Laura McGhee and The McCarter Twins bring their unique take on Burns' work. A mix of traditional melodies and especially composed melodies bring The Bard's poetry and songs to a new audience with a blend of celtic, country and bluegrass.