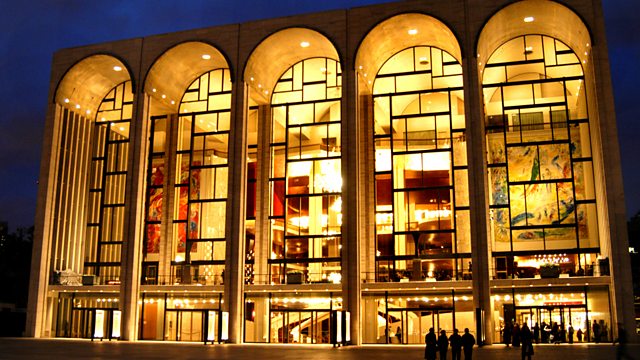 The Enchanted Island
The Enchanted Island (Music by Handel, Rameau and Vivaldi)
Live from The Met
The Live from the Met season continues with the world première of The Enchanted Island, a contemporary revival of the 18th century musical pastiche by the British librettist Jeremy Sams in collaboration with the Baroque music expert William Christie. Inspired by two Shakespeare plays, the story finds the four lovers from A Midsummer Night's Dream landed on an island where Sycorax and Prospero from The Tempest are embroiled in a supernatural battle. This modern Baroque fantasy features arias by various composers including Handel, Rameau and Vivaldi.
Presented by Margaret Juntwait with guest commentator Ira Siff
Prospero.....David Daniels (countertenor)
Sycorax.....Joyce DiDonato (mezzo-soprano)
Ariel.....Danielle de Niese (soprano)
Neptune.....Placido Domingo (tenor)
Caliban.....Luca Pisaroni (baritone)
Miranda.....Lisette Oropesa (soprano)
Ferdinand.....Anthony Roth Constanzo (countertenor)
Helena.....Layla Claire (soprano)
Hermia.....Elizabeth DeShong (mezzo-soprano)
Demetrius.....Paul Appleby (tenor)
Lysander.....Elliot Madore (baritone)
New York Metropolitan Opera Orchestra and Chorus
Conductor.....William Christie.
Last on