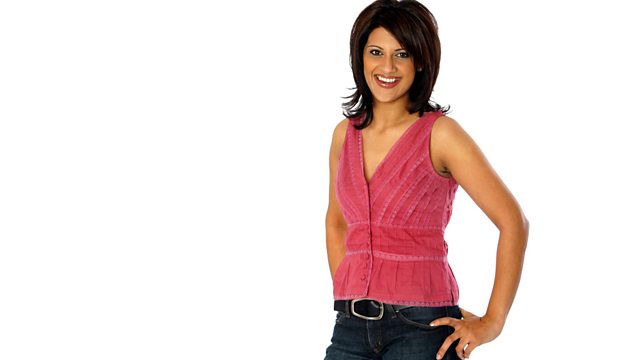 Rare BBC interviews of Nazia & Zoheb Hassan
So you've read The Secret. Maybe you're a fan of Deepak Chopra? Maybe you've been on those meditation weekends where you try to find inner peace? Or maybe you're just a spiritual person and need some direction?
If so, then don't go anywhere as on the show today we have spiritual teacher Tony Samara talking about how he thinks you could live a more positive, more fulfilled and more satisfied life.
The author of books like 'Shaman's Wisdom,' 'From the Heart,' 'Different Yet the Same,' and 'Deeper than Words', Tony says...''I believe that we have to put things into practice. We can't just sit and watch television or watch life, or watch a relationship and hope it gets better or wait for it to change."
Also on the show Sonia replays a rare interview from BBC Archives with Nazia and Zoheb Hassan and plays two of their biggest hits 'Mujhe Chahe Na Chahe' and 'Disco Deewane' which they performed on the programme Nai Zindagi Nai Jeevan in 1981.
Be part of the show via email - sonia@bbc.co.uk or text 81869.
Last on