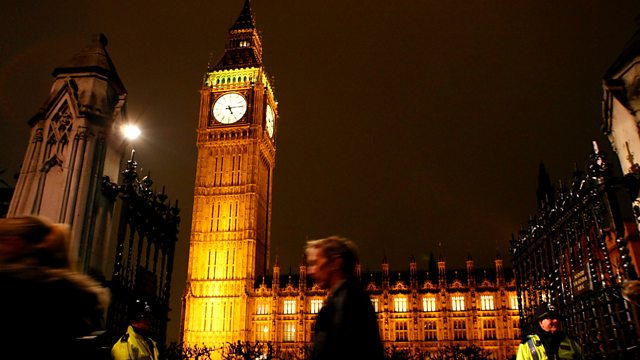 20/01/2012
Should England and Wales go on to a separate time zone from Scotland? It's a timely question in more ways than one, and Mark D'Arcy reports on what MPs had to say about it in the day's proceedings at Westminster. Also on the programme:
* the Labour MP Keith Vaz talks about a new look at the shady world of private investigators;
* two political experts discuss the change that means official state papers are released after 20 years rather than 30.
* a Conservative MP talks about a new inquiry into the future of educational provision for children with special needs.
Last on