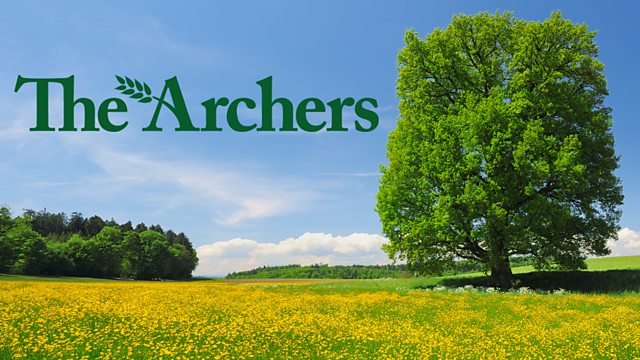 20/01/2012
Brian and Jennifer are relieved to be back online.
Brian calls on Jim and explains that Borchester Land is looking to sponsor good local causes. With BL a bit of a hot potato right now, Jim prefers to wait before linking up for Britain in Bloom. He'll keep an open mind about the dairy but it seems an unnatural method of farming to him.
Jim tells Christine that the phones and internet are working again. He's furious with Brian, but over afternoon tea they agree that the other events of the week have been quite a novelty.
Tom's meeting with a wholesaler in Felpersham results in in a sizeable contract for Tom Archer brands and positive feedback on Ambridge Organics. Pat congratulates him. Tony hopes he can now count on Tom's help on the farm. He's not enjoying doing Tom's milking as well as his own.
Tony speaks to a journalist on the Borchester Echo. He suggests that most people are against the dairy, including members of Brian's own family.
Tony gets on with the milking. When Tom eventually arrives, Tony's pretty fed up. Tom protests that he's hardly been twiddling his thumbs. But Tony loses it, reminding Tom that he too has been working all hours. It's really getting him down.
Last on