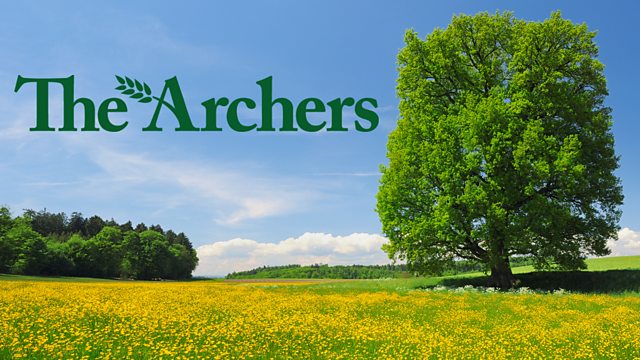 19/01/2012
Jennifer's pleased when Hayley suggests they join them at Lower Loxley to Skype Nolly on her birthday.
Caroline's pleased that Oliver found the manual credit card readers in the cellar; they're a big help. Caroline's taking everything in her stride now and is grateful to Oliver for being so brilliant.
Adam helps David check the cereal crops, pleased to get away from Home Farm for a few hours. They agree the news of the dairy has stirred up a lot of strong feelings. Adam thinks Borchester Land deserve everything they've got coming to them.
Brian calls on Jill and asks if there might be an opportunity for BL to sponsor Britain in Bloom. Jill advises him to talk to Jim. Jill bumps into Adam in the shop, and tells him how shocked she was at Brian's attempt to bribe her.
Outside the shop, a reporter from Radio Borsetshire asks Adam for his opinion about the dairy. Adam's taken by surprise but tells her exactly how he feels - the dairy is bad for the village, bad for farming and bad for the cows. The reporter's delighted to have got exactly what she was looking for.
Last on