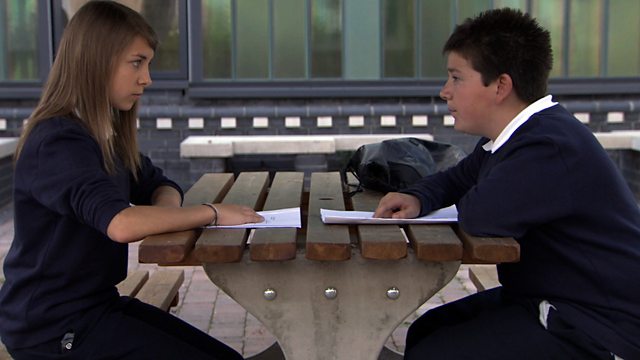 L8R Youngers 2
Picking up from the success of the original Bafta Award-winning programme, L8R Youngers 2 takes Joe, Eli, Shanice, Julie, Chaz and their schoolfriends on a rollercoaster ride from primary to secondary school. The talented young cast are all new to television and their characters are 'real' because young people created them. They are multi-ethnic, lively, funny, street, serious and stuck with all the problems and pleasures of growing up.
In the first part, our crew are 10 to 11 years old and still in primary school. They're on the cusp of adolescence and engaged with issues such as ethnicity and difference, understanding new feelings, the impact of problems at home, drugs awareness, friendships and first dating.
In the second part, they're 11 to 12 years old and making the transition to secondary school. Here, the thrill of finally getting to 'big school' is mixed with new and difficult realities, but a growing maturity means they learn to support each other and think about the future in new ways. The programme explores peer culture and peer pressure, changing teaching and learning styles and how they can impact on young people, homework, bullying and how to get support.
Exploring the formative move from primary to secondary school from the young person's point of view, these are their own stories, they speak directly, and sometimes they don't pull their punches.
L8R Youngers 2 is the latest addition to the multi award-winning L8R family of dramas. L8R and L8R Youngers awards include two Baftas, RTS and European Karlsruhe Awards.
Last on
Featured in...
KS3. Stimulating short films exploring PSHE topics specially made for 11-13 year-olds.