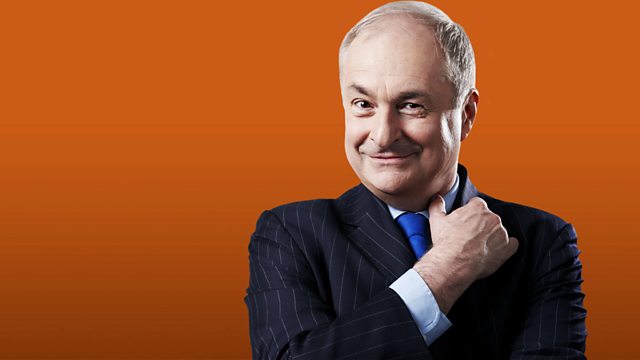 21/01/2012
Paul Gambaccini presents tracks from this week's US charts and hits from the last six decades.
In the feature Headline News [Number One Albums On Noteworthy Days] we hear the title track of the John Denver LP Back Home Again. It was number one on 8 August 1974 - the day President Richard Nixon resigned. We also hear Jet Song from the movie soundtrack album of West Side Story. It was number one in the US on 25 October 1962 - the day when the Cuban Missile Crisis was at its height: DEFCON 2.
In the regular feature The First Time Ever I Saw Your Face, songs are featured from LPs by Southside Johnny and the Asbury Jukes and Devo. It's Not The Same Old Song highlights Everlasting Love by Robert Knight and a different song with the same title by Andy Gibb.
In A Matter Of Life And Death, Paul celebrates the birth on this date in 1941 of Richie Havens. We also hear I Wonder Why by Dion & The Belmonts - played as a tribute to the recently deceased tenor singer in the group - Fred Milano. We round up the 2012 inductees to the Grammy Hall Of Fame Singles list with What's Love Got To Do With It by Tina Turner and Whatever Will Be, Will Be (Que Sera, Sera) by Doris Day.
Our R&B Number Ones are from 1976 - Wake Up Everybody by Harold Melvin & The Blue Notes - and this week - Stay by Tyrese. We hear Country Number Ones from 2007 and now by Carrie Underwood and Toby Keith. This week's past and present Rock Number Ones are by Green Day and The Black Keys. Adele remains at the top of the US album chart for a fifteenth non-consecutive week with 21. On the singles side, I Won't Give Up by Jason Mraz is new at Number One.
Last on