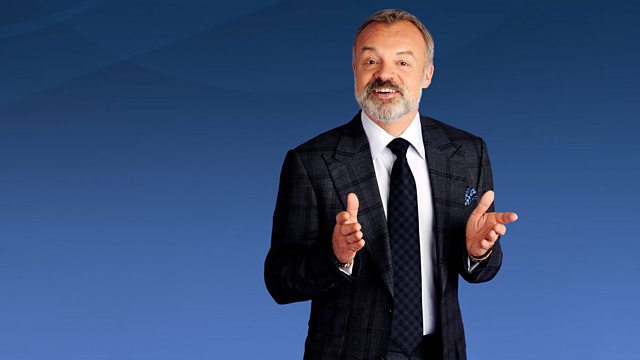 featuring Carol Kirkwood & Miranda Hart
BBC Weather's Carol Kirkwood dropped in for a chat this week and as well as discussing all things meteorological, she talked about meeting The Queen, accidental euphemisms and stalking Bryan Adams (not really).
After 12pm new national treasure Miranda Hart - in between fielding Miranda series 3 ideas from Graham - chatted about forgotten tattoos, why Graham sounds like an old person and sharing a tent with Bear Grylls.
In the latest thrilling installment of Grill Graham, Norton & McErlane tried to assist a husband who was experiencing unwanted attention (was it unwanted though?) and a wife who doesn't know how to tell her other half that he's not as slim as he used to be.
Trish in Preston came in for a bit of flack for submitting the latest 'I Can't Believe It's Not Better' - but not for the usual reason. It seems rather a lot of you actually LIKED 'Babe' by Styx, in fact Budge in Norwich was so annoyed he felt compelled to use the word 'crikey' in his text. Strong stuff.
And in 'Tune With A Tale' the well-researched Steve Catlow in Burnley gave us his analysis of the political meaning in Creedence Clearwater Revival's 'It Came Out Of The Sky'.
Last on