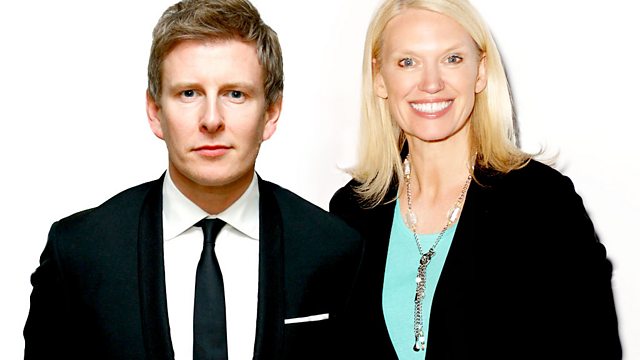 Patrick and Anneka sit in
Let Patrick Kielty and Anneka Rice get you into the party mood as you slap on your make-up and wriggle into your party frock. Going Out With Patrick and Anneka is the best way to kickstart your night-out as Patrick and Anneka take your phone calls and play all your favourite party tunes.
If you're staying in, play the Telly Quiz. Suffering a Wardrobe Disaster? Patrick and Anneka are happy to give advice. Sing a duet with Patrick on "Paddyoake" -- or phone, text or e-mail Patrick and Anneka with your opinions on the big topic of the day. Text in on 88291. Mail alan.carr@bbc.co.uk or phone in on 0500 288 291.
Last on