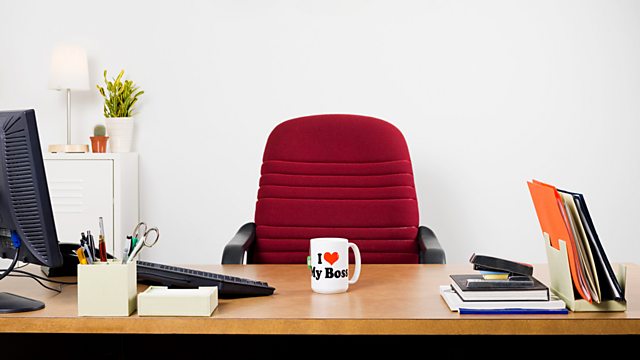 A light-hearted look at the world of Personal Assistants and office intrigue from the creator of Channel 4's Teachers, Tim Loane.
Ruth Brown arrives for her first day at a busy management consultancy and is thrown into a world of corporate jargon and menial and mind numbing tasks, all topped off with an unhealthy dollop of executive stress and a smidgen of scandal!
Hired to urgently plug a gap, Ruth is thrust into the life of a corporate PA alongside co-workers Tanya, Michelle and Beatrice. The real beating heart of the company, the PAs attend to the whims of the company CEO Oliver Carlton and keep the corporate plates spinning. However, with the consultancy undergoing an 'efficiency' assessment due to its record levels of stress-related illness, the atmosphere is anything but relaxed. Trying to settle in to her first week as a PA on the 'top floor', Ruth's interest is also piqued by the conflicting stories surrounding the fate of her predecessor Ingrid. What is the secret her colleagues are so keen to keep hidden?
As she begins uncovers a web of secrets, and scandal and as the stress levels rise, can Ruth learn to play her co-workers at their own game, and win?
With Olivia Hallinan as Ruth, the cast includes Joe Armstrong, Charles Edwards, Claire Rushbrook, Olivia Poulet, Gillian Kearney, Miche Doherty and Seainin Breannan.
A writer, director and actor, Tim Loane's screenwriting credits include the comedy films Out of The Deep Pan (BBC), Reversals (ITV) and he was creator and lead writer of the Bafta-nominated Teachers for Channel 4. He wrote the four-part conspiracy thriller Proof 2 (RTE), the three-part family drama serial Little Devil (ITV) and the 2009 updating of 80's television classic Minder (Channel 5). A co-founder of Northern Ireland's Tinderbox Theatre Company, his stage plays include Caught Red Handed and To Be Sure while he also directed the 1997 Oscar nominated short film Dance Lexie Dance. For radio he was written the inner-city thriller The Tunnel and the post-ceasefire ensemble comedy I can see clearly.
Last on