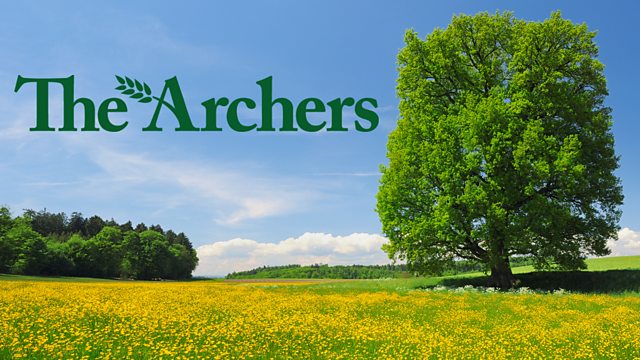 12/01/2012
Pat's seen the story about the mega-dairy in the Borchester Echo. She can't believe Borchester Land, and particularly Brian, could contemplate such a scheme. When Jill tells her Adam's against it, Pat's sure most of the village will feel the same.
Tom's after some home-grown leaks for a sausage casserole. He suggests Tony should grow more exotic crops. Tony asks if Tom can do an extra milking to make up for missing Tuesday but Tom's too busy. They discuss the launch party and agree it's important to keep the press happy. Pat's reluctant to do the speech but Tom insists she should spearhead the event.
At the parish council meeting, Jill confirms that Alan has agreed to conduct the promises auction in aid of Britain in Bloom, to be held in the Bull Upstairs on Shrove Tuesday. There's unanimous agreement to the plans for the green burial site open day on 30 January. Neil brings up Mike's proposal to purchase a jubilee oak sapling, which also gets approval.
They agree to debate the BL dairy scheme properly once the plans are published. Jim tells Tom and Mike that it's clear Brian's going to have his work cut out selling it to the village.
Last on