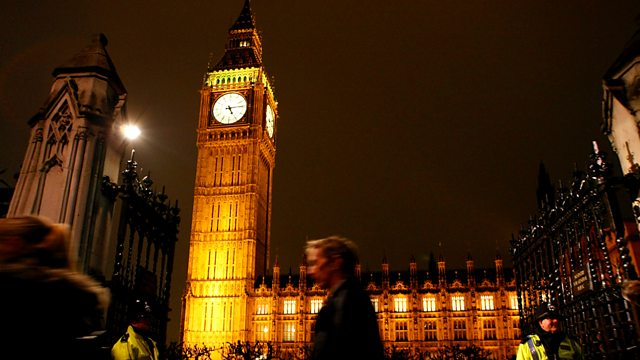 10/01/2012
As MPs and peers return after their Christmas and New Year break, Sean Curran reports on a busy day at Westminster.
* The Government gives the go ahead to the controversial 32 Billion pound plan for a new high speed rail line running north from London, firstly to Birmingham and then on to Manchester and Leeds.
* The Scottish Secretary tells MPs the Scottish Government in Edinburgh does not have the power to hold a binding referendum on the separation of Scotland from the rest of the United Kingdom.
* A member of the group of bankers known as the 'NatWest Three' explains to a committee of MPs why he doesn't want to see a system of plea bargaining introduced into this country.
* Cuts in legal aid are condemned by opposition peers in the House of Lords.
* The Commons debates changes to local government financial arrangements.
Last on