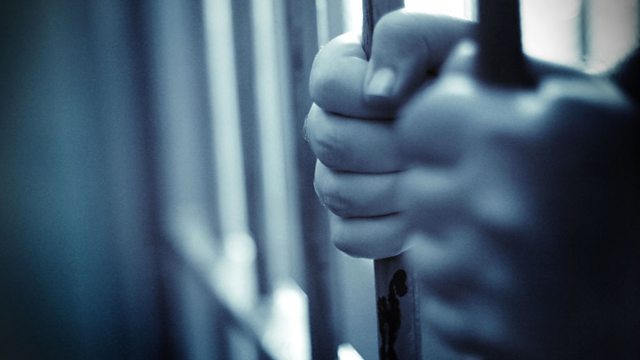 Listen in pop-out player
In this three part series the BBC is given a rare degree of access to prisons as it accompanies the Rt Rev James Jones, the Church of England's "Bishop for prisons," into the country's jails. Conversations with prisoners - voices rarely heard on radio - are the centrepieces of these programmes, but the Bishop also talks to prison staff, politicians and opinion-formers about what prison should be for, how prisoners can be helped to become useful citizens and whether community sentences can ever win the public's confidence as a viable alternative to prison.
Prisoners who are released from prison without a job to go to are far more likely to re-offend than those who have. In this second programme, the Bishop visits training schemes which offer inmates a chance to gain new skills and may even guarantee them a job. The shoe manufacturer Timpsons has training workshops in Liverpool and Forest Bank; High Down is home to the infamous Clink restaurant where prisoners cook and serve Michelin-style food to members of the public.
But rehabilitation may depend more on a change of heart than a change in circumstance. The Government says all the evidence points to the effectiveness of Restorative Justice schemes in cutting re-offending - whether through Victim awareness schemes, encounters between victims and perpetrators, Community Payback or the offender making financial reparations.
James Jones hears from prisoners who say that encountering a victim has changed their lives. Some victims tell him that Restorative Justice has positively transformed their own lives; others feel that the Government's emphasis on it sidelines victims yet further within the Criminal Justice system. Prisons minister Crispin Blunt responds.
In his encounters with prisoners and ex-offenders, the Bishop challenges those who seek to evade responsibility for their crimes, and those who think that, while they are worth rehabilitating, others are not.
This programme was first broadcast on January 9th 2012.
Last on