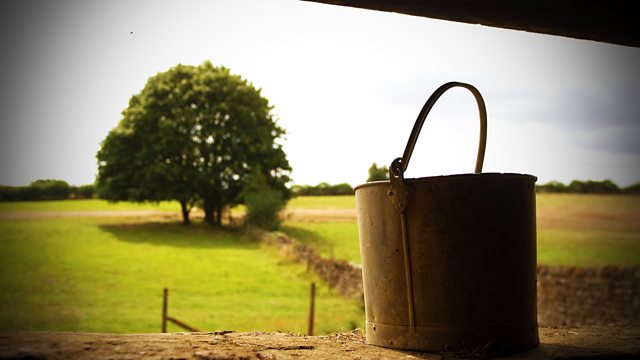 09/01/2012
The Environment Agency will be back any day soon, so David can't put off doing the NVZ records. He's brought the record book out of the tractor but it looks as if it's been dropped in mud. David needs Ruth's help to decipher some of the writing - even though it's his own. He takes a break from inputting the records to research slurry tanks, which might be the best way forward.
Tom's working hard, with Brenda's support, at promoting his new range of ready-made pork based meals.
Brenda bumps into Jennifer, who's out birthday shopping for Pat and Nolly. They chat about all the effort Lilian's going to for Pat's party.
Although Annabelle has fine-tuned his statement, Brian's not convinced it will do any good. He needs to get their side across to the planning department before the Echo comes out.
Brian tells David about the set-back and wonders if David knows how the Echo got hold of the story. David doesn't think it would be any of the potential suppliers he suggested to Brian. Brian agrees it's unlikely he'll ever find out who talked. He's probably just got to take it on the chin and move on.
Last on
Countryside Insights from The Archers