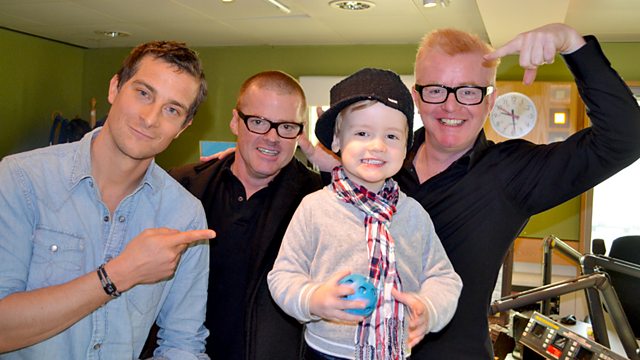 13/01/2012
King of the outdoors, Bear Grylls, and master of kitchen mayhem, Heston Blumenthal were Chris' co-hosts today, talking all things survival and culinary chemistry.
They picked some of their favourite songs and went head to head with their interview answers. Heston won the Top Tenuous claims to his fame...
Plus Chris played the usual mix of marvellous music to get you up in the morning, including the Golden Oldie and Big Screen Belter and a look back to the events that happened on this day in history.
Last on