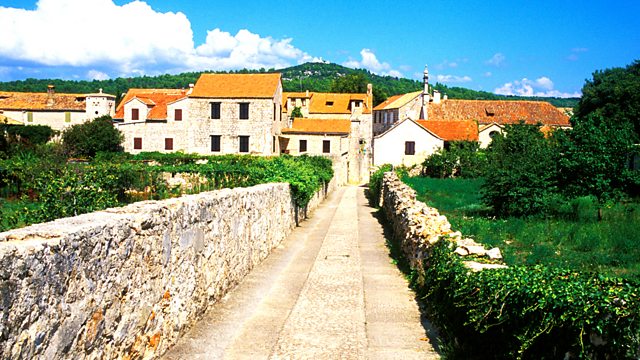 Episode 2 (of 3): Dalmatian Muse by James Hopkin
Danko lives in a secluded bay on the island. There is a strip of coast-line which he claims represents the whole of life: the island's illegal dumping site; then, further along, an eco-village of simple living and great food and wine; and finally, on the sea itself, the rusting guns of the old military occupation. At night he takes Polyanna out on his boat in search of phosphorescence.
James Hopkin has lived and travelled widely in Europe, including time spent on the Dalmatian islands off the coast of Croatia. These three specially-commissioned stories explore the history and landscape of the area, as well as providing a colourful journey for the senses.
Hopkin gained a First Class honours degree in English and Philosophy in Manchester, then a Distinction in his MA on modern fiction, followed by a British Academy Award for his PhD. In September 2002, he won an Arts Council short story competition with 'Even the Crows Say Krakow'.
His novel Winter Under Water (2007) was an assured and critically-acclaimed debut marking the arrival of a major new writer. He published a small collection of stories in 2008, along with the paperback of Winter Under Water.
James Hopkin's A Georgian Trilogy, also produced by Sweet Talk, was broadcast in 2010.
Reader: Raquel Cassidy
Producer: Jeremy Osborne
A Sweet Talk production for BBC Radio 4.
Last on
New Year's Day 2016
11:00