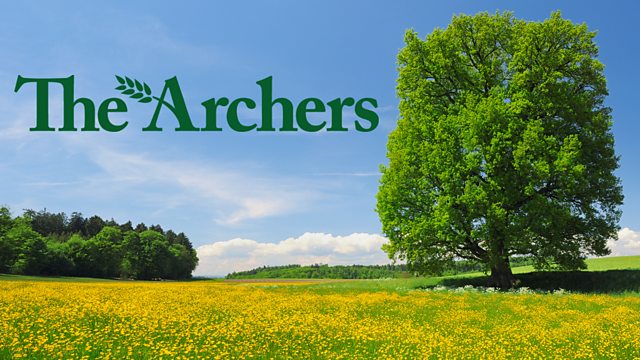 08/01/2012
After chipping up everyone's Christmas trees, ready to turn to compost, Mike calls on Neil to discuss the Queen's diamond jubilee. He suggests planting a jubilee oak tree in the churchyard. Neil agrees to bring it up at this weeks' parish council meeting.
Tracy tells Bert she's very tempted to move in to 6, The Green but she's worried about the future, if anything happened to Bert. She suggests adding her name to the tenancy and has already spoken to the housing association about it. If it means she'll move in, he's happy to do it.
Tracy tells Neil that she's sorted things and will be moving in - just as soon as Neil gets the alternations done.
Brian asks Jennifer to take Ruairi back to school. He's had a call from Annabelle to say that the Borchester Echo will be splashing news of the mega dairy on Thursday. He knows they'll put the worst possible spin on it, so urgently needs to draft a statement to attempt some damage limitation. Jennifer wonders who might have leaked the story. Brian can't get rid of a nagging suspicion that someone has blabbed.
Last on