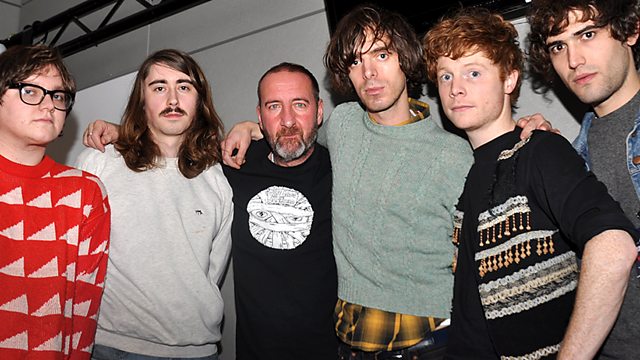 Proper Ornaments
Max Clapps and James Hoare(Veronica Falls) were original members of The Proper Ornaments, they make blooming lovely music so it's only natural that Marc would have them in for a live session tonight!
Having meet over a shoplifting escapade that threw there worlds together, the two men soon became good friends. This was back in 2005, what followed was several years of intoxication and depression along with homelessness and a divorce. The outcome is a beautiful mix of melodic pop melodies, vocal harmonies with a bit of snappy percussion and psychedelia, all of which can be found on their self-titled 5-track ep release for No Pain in Pop.
The duo is joined by drummer Ralph Phillips, bassist Michael Lovett and Lets Wrestle frontman Wesley Patrick Gonzalez. This just adds to our excitement for tonight's session!
Last on