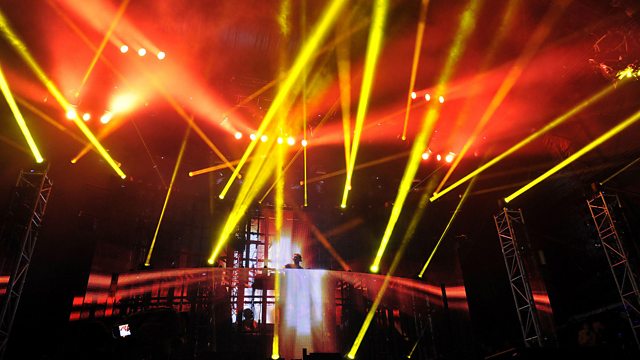 L-Vis 1990
L Vis 1990 has entered the building for his debut Essential Mix!
L Vis 1990, real name James Connolly, runs one of the UK's hottest club nights and label 'Night Slugs', alongside Bok Bok. His debut album, 'Neon Dreams', was released towards the end of 2011 and featured collaborations with Teki Latex, Para One, Julio Bashmore and Javeon McCarthy.
And the name L Vis 1990? Connolly explains it comes from a line in '21st Century Boy' by 80's pop punks Zig Zig Sputnik. In the intro to the track they describe the ultimate band who are going to change the future by revisiting the past. Following a theme for this Essential Mix, L Vis 1990 merges timless classics from the likes of Carl Craig and Laurent Garnier, with brand new music for 2012.