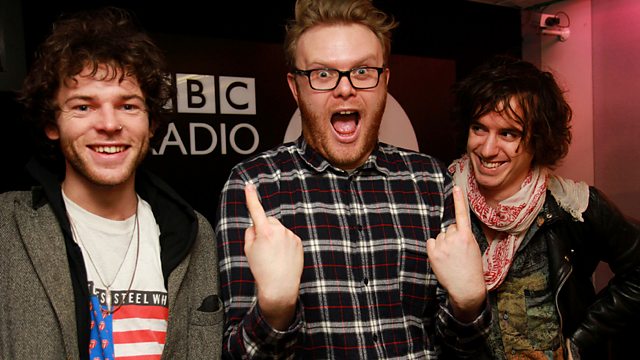 Wednesday: Tribes in the studio
Are the rumours true? Is Dan from Tribes dating Scarlett Johansson? Find out as they come in to chat to Huw.
Jamal Edwards from SBTV is here to gaze into Huw's Crystal Ball of new music.
You select some vintage tunes in the 10 Minute Specialist Takeover.