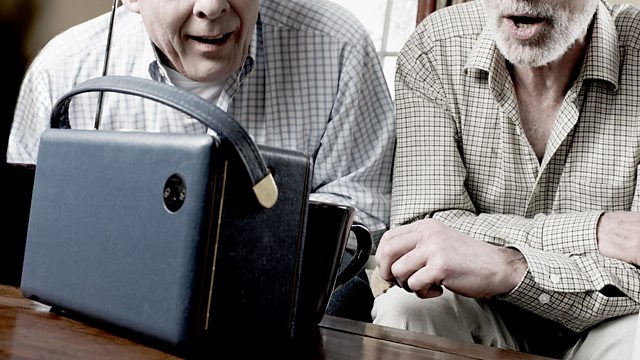 Obituary Notice
Listen in pop-out player
Nestled in the foothills of the Appalachian mountains, three times a day local radio station WPAQ 740AM proudly broadcasts obituaries of local people. Established by Ralph Epperson in 1948, WPAQ was founded to preserve a wholesome way of life on the airwaves, broadcasting local Old Time and Gospel music, firebrand local preachers, and the daily reporting of obituary notices. Today, to an outsider it seems a morbid anachronism, yet people across the town of Mt Airy tune in on a daily basis, especially to catch news of those who have died.
As well as exploring the Radio's archive to build a picture of this wholesome way of life over the last 60 years, local people talk about how the town has changed since the obituary reading began. From a famed and thriving industrial town making socks, farming tobacco, building furniture and mining granite, Mt Airy has witnessed the decline of the American South, and the flight of jobs from its rural areas. Almost all the industry has gone and the town is struggling to find its place in a new non-industrial economy. Those who live there are concerned about the future for the town's young people, but are full of nostalgia for the past, and love the close knit community.
Whether the daily Obituary Notices are for the local individuals who pass each day, taking with them another chapter of this part of America's unique rural history, or whether they are a collective sigh for a disappearing way of life is not clear - life in some form will go on in the American South, and WPAQ will still broadcast obituaries.
All the material for this programme was recorded in and around the town of Mt Airy, North Carolina. Drawing heavily on local field recordings, the reminiscence of local people, and the archive of WPAQ 740AM, to create an aural portrait of a community of people united by a slowly disappearing way of life.
Produced by Peter Meanwell.
Last on