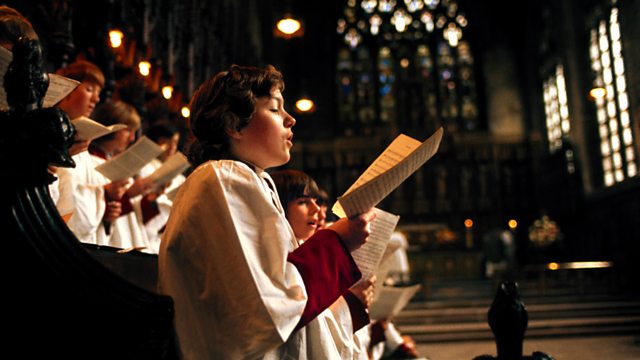 Eton College Chapel
'A Cold Coming we had of it' - A Sequence for Epiphany from Eton College Chapel led by Canon Jeremy Davies with the Rodolfus Choir.
Videntes Stellam (Poulenc)
Hymn: Where is this stupendous stranger (Ottery St Mary)
Reading: Journey of the Magi (T S Eliot)
Three Kings from Persian lands afar (Cornelius)
Hymn: Brightest and best (Epiphany)
Reading: Matthew 2 vv1-12
Bethlehem Down (Warlock)
Hymn: O worship the Lord (Was lebet)
Die heiligen drei Könige aus Morgenland (Richard Strauss arr. Shephard)
Hymn: As with gladness men of old (Dix)
Tribus miraculis ornatum (David Bednall)
Hymn: Lord for the years (Lord of the years)
Organ Voluntary: Dieu parmi nous (Messiaen)
Director of music: Ralph Allwood
Organist: Alexander Ffinch.
Last on