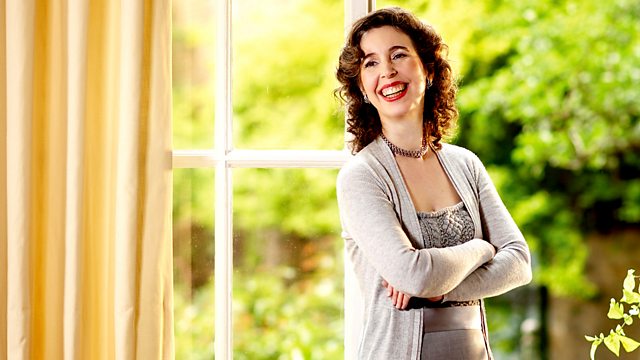 Prom 48: Angela Hewitt
BBC PROMS 2011
Recorded at the Royal Albert Hall, London last August
Presented by Petroc Trelawny
Another chance to hear a Prom concert from last August in which pianist Angela Hewitt joined the BBC Scottish Symphony Orchestra and their Associate Guest Conductor, Andrew Manze, in a late night concert that celebrated the music of Brahms.
The concert opens with solo piano as Angela Hewitt performs the first two of Brahms's popular Op. 117 Intermezzos, the first of which was inspired by a Scottish folk song. As a young man Brahms met Robert Schumann who became his musical father figure while his wife Clara his muse. Schumann's Introduction and Allegro was written just before Brahms met the Schumanns and was premiered with Clara Schumann at the keyboard - it was later dedicated to Brahms. Finally we observe the romantic composer Brahms viewed through the prism of the modernist composer Arnold Schoenberg in his piano quartet which Schoenberg arranged for orchestra in 1937.
Brahms: Three intermezzos, Op. 117 - Nos. 1 & 2
Schumann: Introduction and Concert Allegro, Op. 134
Brahms arr. Schoenberg: Piano Quartet No. 1 in G minor
Angela Hewitt (piano)
BBC Scottish Symphony Orchestra
Andrew Manze (conductor).
Last on