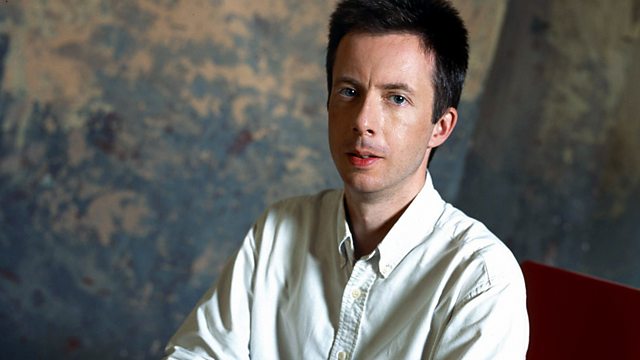 02/01/2012
John Shea presents the BBC Concert Orchestra performing music by John Foulds
12:31 AM
Foulds, John [1880-1939]
Keltic Overture (Op.28)
Bbc Concert Orchestra, Ronald Corp (Conductor)
12:39 AM
Foulds, John [1880-1939]
Holiday Sketches (Op.16)
Cynthia Fleming (Violin), Katharine Wood (Cello) Bbc Concert Orchestra, Ronald Corp (Conductor)
12:54 AM
Bruch, Max (1838-1920)
Fantasy for Violin and Orchestra with Harp, freely using Scottish Folk Melodies (Op.46)
James Ehnes (violin), Orchestre Symphonique de Montréal, Mario Bernardi (conductor)
1:24 AM
Foulds, John [1880-1939]
Sicilian Aubade
Cynthia Fleming (Violin), Bbc Concert Orchestra, Ronald Corp (Conductor)
1:31 AM
Foulds, John [1880-1939]
Isles of Greece (Op.48, No.2)
Bbc Concert Orchestra, Ronald Corp (Conductor)
1:35 AM
Foulds, John [1880-1939]
An Arabian Night (1936-7)
Cynthia Fleming (Violin), Katharine Wood (Cello) Bbc Concert Orchestra, Ronald Corp (Conductor)
1:42 AM
Debussy, Claude [1862-1918]
Sonata for cello and piano in D minor
Mischa Maisky (cello), Martha Argerich (piano),
1:54 AM
Foulds, John [1880-1939]
Suite Fantastique (Op.72)
Cynthia Fleming (Violin), Roderick Elms (Organ) Bbc Concert Orchestra, Ronald Corp (Conductor)
2:08 AM
Kats-Chernin, Elena [1957-]
Russian Rag
Donna Coleman (piano)
2:14 AM
Foulds, John [1880-1939]
Keltic Suite (Op.29)
Katharine Wood (Cello) Bbc Concert Orchestra, Ronald Corp (Conductor)
2:31 AM
Albéniz, Isaac (1860-1909)
Suite española (Op.47)
Ilze Graubina (piano)
2:53 AM
Mendelssohn, Felix (1809-1847)
Symphony no.5 in D major 'Reformation' (Op.107)
Norwegian Radio Orchestra, Takuo Yuasa (conductor)
3:27 AM
Ravel, Maurice (1875-1937)
Chansons Madécasses for voice, flute, cello and piano
Catherine Robbin (mezzo-soprano); Nora Shulman (flute); Thomas Wiebe (cello); André Laplante (piano)
3:41 AM
Bach, Carl Philipp Emanuel (1714-1788)
Symphony in E flat (Wq.179)
Akademie für Alte Musik Berlin
3:54 AM
Spohr, Louis (1784-1859)
Fantasia in C minor (Op.53)
Mojca Zlobko (harp)
4:04 AM
Strauss, Richard (1864-1949) (arr. Franz Hasenohrl)
Till Eulenspiegel - Einmal Anders!
The Festival Ensemble of the Festival of the Sound, James Campbell (conductor)
4:13 AM
Kodály, Zoltán (1882-1967)
Jezus es a kufarok
Hungarian Radio Chorus, János Ferencsik (conductor)
4:21 AM
Haydn, Joseph (1732-1809) or possibly Pleyel, Ignace (1757-1831) arranged by Harold Perry
Divertimento in B flat Major (H.2.46) arranged for wind quintet
Galliard Ensemble BBC New Generation Artists
4:31 AM
Françaix, Jean (1912-1997)
8 Danses exotiques version for 2 pianos
László Baranyai, Jenö Jandó (pianos)
4:41 AM
Enna, August (1859-1939)
The Match Girl: overture
Danish Radio Concert Orchestra, Hannu Koivula (conductor)
4:47 AM
Traditional arranged by Takemitsu, Toru (1930-1996)
Sakura (Cherry Blossoms) from Uta - songs for chorus
BBC Singers, Stephen Cleobury (conductor)
4:51 AM
Wagner, Richard (1813-1883) arr. Zoltán Kocsis
Concert Prelude to Tristan und Isolde for piano
François-Frédéric Guy (piano)
5:03 AM
Hellendaal, Pieter (1721-1799)
Concerto grosso for strings and continuo in F major, Op.3/3
Combattimento Consort Amsterdam
5:14 AM
Beethoven, Ludwig van (1770-1827)
String Quartet in G major (Op.18 No.2)
Bartók Quartet (archive recording)
5:37 AM
Wand, Hart A. (c.20th)
The Dallas Blues
Paragon Ragtime Orchestra, Rick Benjamin (conductor)
5:41 AM
Ravel, Maurice (1875-1937)
Ma Mere l'Oye
Oslo Philharmonic Orchestra, Michel Plasson (conductor)
5:59 AM
Palestrina, Giovanni Pierluigi da (c.1525-1594)
Motet Salve Regina
Studio de Musique Ancienne de Montréal, director -Christopher Jackson
6:05 AM
Martinu, Bohuslav (1890-1959)
Sonatina for clarinet and piano
Jozef Luptacik (clarinet), Pavol Kovac (piano)
6:16 AM
Mozart, Wolfgang Amadeus (1756-1791)
Divertimento in D major (K.136)
Danish Radio Concert Orchestra, Hannu Koivula (conductor).
Last on