Cyril Arwell
Cyril Arwell is the youngest child of Madge and Reg Arwell. He's a young lad with a huge imagination and even before he met the Doctor he would gaze through his telescope, looking out towards stars and other galaxies, perhaps imagining the worlds he would soon encounter...
Like his mother, Cyril has the ability to take extraordinary situations in his stride. When Madge told him she had found a spaceman - possibly an angel - whom she was taking into town, Cyril's only reaction was a typically unflustered 'All right!'
I like the bombing. It's exciting!Cyril
He's brave and mischievous and has a non-negotiable loyalty to his mother. After the Doctor bluntly declared that they had to leave the forest, Cyril responded by folding his arms and replying, 'No! We wait for Mummy! Mummy always comes.' It was the kind of stubbornness that the Time Lord must have recognised and even admired!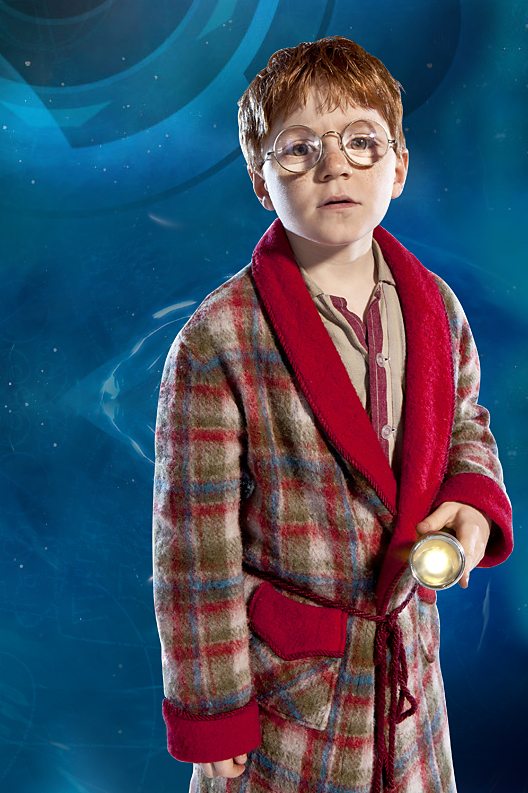 Related Content
A madcap caretaker leads an evacuee and her two children into a magical wintry world. .