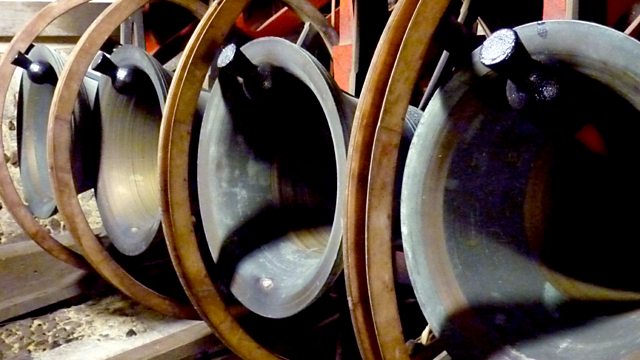 A Peal for New Year's Day
We ring in the New Year with Howard Skempton's piece for church bells, Five Rings Triples, played by the bell-ringers of All Saints Church, Kingston upon Thames.
This piece was one of 20 new works, collectively called New Music 20X12, commissioned to celebrated the talent and imagination of the UK's musical community as part of the London 2012 Cultural Olympiad.
Howard Skempton had never composed for church bells before, but he was fascinated by the old English tradition of "method ringing" and he has always found the sound of church bells magical. This piece is constructed according to the traditional rules of bell-ringing, and its title reflects both the structure of the piece and the interlocking rings of the Olympic logo.
First broadcast in 2012.