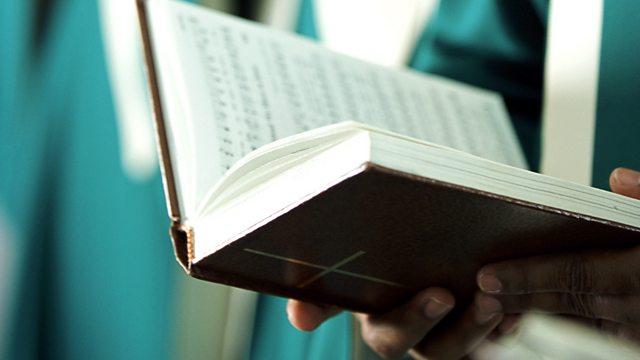 28/12/2011
For live and listen again please follow the Daily Service title link at the top of this page
A space for spiritual reflection with a bible reading, prayer and a range of Christian music.
Theme: Joy to the world
Led by Andrew Graystone
Joy to the world! (Antioch arr Rutter)
Matthew 2:13-18
This little babe (Britten)
Unto us is born a Son (Piae Cantiones arr Willcocks)
Director of Music: Nigel Swinford.
Organist: Nigel Spooner.
Last on