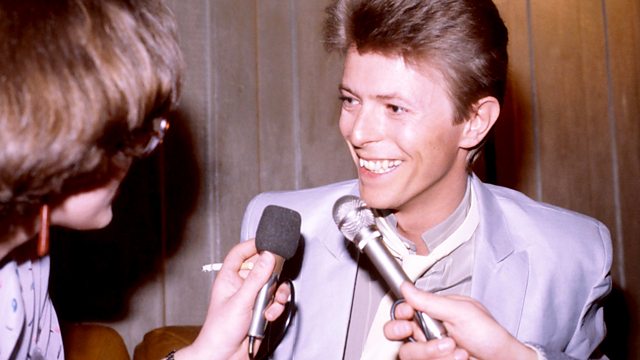 Inspirational Bowie
As David Bowie's 65th birthday approaches [Sunday 8 January], Radio 2 revisits this celebration of the iconic popstar.
Mark Radcliffe hears from performers who have been inspired by Bowie and his music, including Boy George, Peter Hook, Marc Almond, Annie Lennox, Debbie Harry, Guy Garvey, Jarvis Cocker and Ricky Gervais.
Throughout his impressive career Bowie has embraced new ideas, changing visually and musically. The programme begins with Ziggy Stardust's explosion onto the pop landscape; before covering Bowie's relocation to California and the transformation which led to his Young Americans album.
It also considers how Bowie ignored the punk movement and created his own twilight world with three impressive albums in Berlin; and time is devoted to Bowie's move into acting, including The Man Who Fell To Earth and Ricky Gervais' Extras.
Inspirational Bowie first broadcast in January 2007 and has been updated to reflect the singer's latest milestone.
Producer John Sugar.