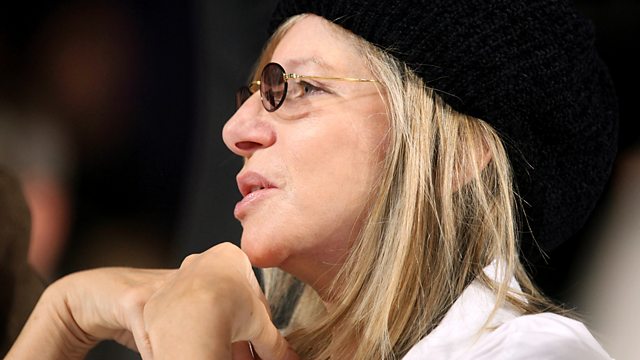 Barbra Streisand: From The Way We Were... To The Way We Are
Barbra chats to the Academy Award winning lyricist Don Black from her home in Malibu.
They reminisce about their mutual friends Alan and Marilyn Bergman; about working together and tweaking Don's classic lyrics for As If We Never Said Goodbye to make a perfect opening number for her comeback tour after 27 years.
These two friends once found themselves competing against each other in the category of Best Original Song at 49th Academy Awards. Don was nominated with composer Henry Mancini for Come To Me from The Pink Panther Strikes Back and Barbra with Paul Williams for Evergreen (Love Theme From A Star Is Born). Tune in to found out who won that particular battle.
This interview first broadcast in September 2011.