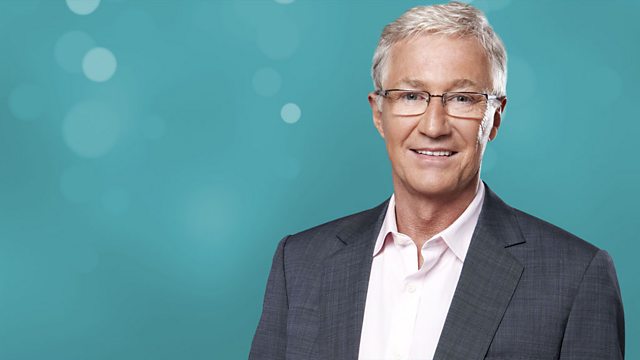 ...the one where he started the New Year in good spirits - ish
This week on New Year's Day Paul revealed that his favourite Christmas present was a cauldron and admitted he has a part-time job as a postman in Spain, after being spotted by an eagle-eyed listener!
And much to Paul's excitement the Lost TV Theme was, finally, 'Tenko'! Yes, he's been asking for it for three years, but because the BBC lost the album, it didn't look like it would ever happen. But, thanks to its composer James Harpham, who recorded a version especially for the show, it was the perfect start to 2012!
The All-Star Triples came courtesy of The Beach Boys & Lady Gaga, and the Mystery Year was 1975.
Last on
New Year's Day 2012
17:00