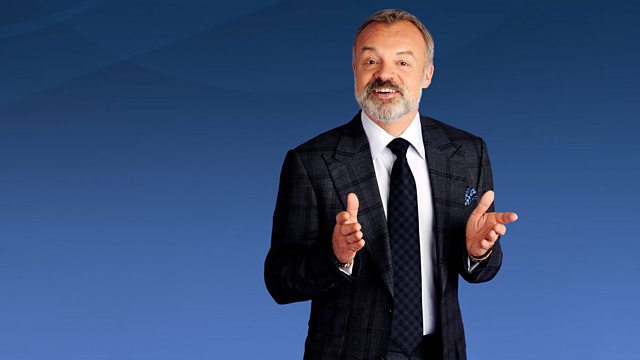 with the 'Best Of The Guests' 2011
This week Graham featured some of the highlights from his Radio 2 interviews in 2011 including Stephen Sondheim, Christopher Eccleston, k d lang, Michael Morpurgo, Stefanie Powers, Henry Winkler, Sandra Bernhard, and Leslie Jordan. And Bobbie Pryor, or should that be 'Venus', had all the travel updates.
In 'Grill Graham', 50 year old Lucinda from Hampshire wanted advice on how to turn her life around and find a man, and Phil and Jen in Moston were unsure on whether it was best to tell their children that the family pet cat was ill and would have to be put down, or to replace him with a look-a-like. The nation felt it best to be honest about the situation.
This week's 'I Can't Believe It's Not Better' selection was that of Dylan in Walsall. He chose Marie Osmond's 1973 Top. 10 hit 'Paper Roses'. And Diana Hogg from Wokingham had the honour of choosing the last 'Tune With A Tale' song of 2011. It was the Kris Kristofferson penned 'For The Good Times' as performed by Perry Como.
Last on