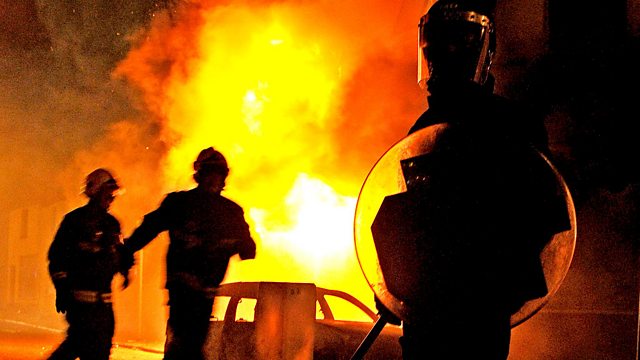 One Week in August
Between 6th and 10th August 2011 England's cities burned in the worst riots for 30 years, but 5 months on there's still no definitive explanation as to why it happened. Some blame deprivation, some the so-called greed culture and pure opportunism, others blame criminal gangs.
In a special 5 live programme Rachel Burden examines the lasting impact of those 5 days on the victims, the perpetrators, and those simply caught up in the chaos.
None of these people could have envisaged how their lives would be turned upside down in the space of a week and 5 months on, all of them are still trying to understand why it happened, and why it happened to them.
From Birmingham to Bristol, London to Manchester, Rachel hears about the fear, tension and ultimately a "blitz spirit" felt by affected communities right across England. She also discovers how the riots changed lives and how those affected will now approach the future.