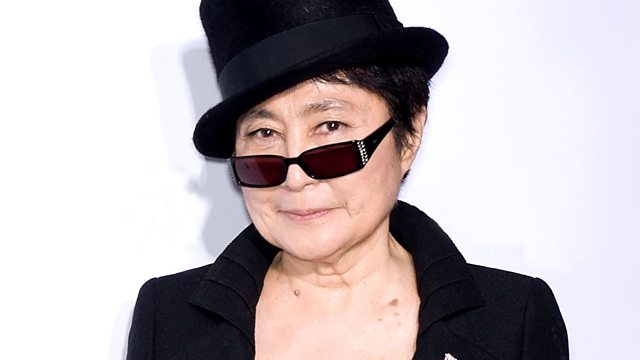 Yoko Ono discusses the virtues of vegetables with journalist Nina Myskow .
Although reluctant to let even the tiniest piece of inferior confectionery pass her lips, artist and musician Yoko Ono reveals why she finally fell in love with one particular food. She explains that one of husband, John's pleasures was chocolate and how it came to comfort her.
A long time devotee of macrobiotics, Yoko tells Nina about the experiences that shaped her tastes: from a Japanese diet low in animal fat to the years, during World War II, when she was evacuated from Tokyo. She made rice and miso soup for her siblings, longed for butter and was forced to barter for food.
Odd then perhaps that several years later she would go on a forty day fast with John Lennon.
She explains why.
Yoko also shares her passion for fish and chips, as well as Korean pickles. And how did she make John eat sushi?
Producer: Tamsin Hughes
A Wise Buddah production for BBC Radio 4.
Last on