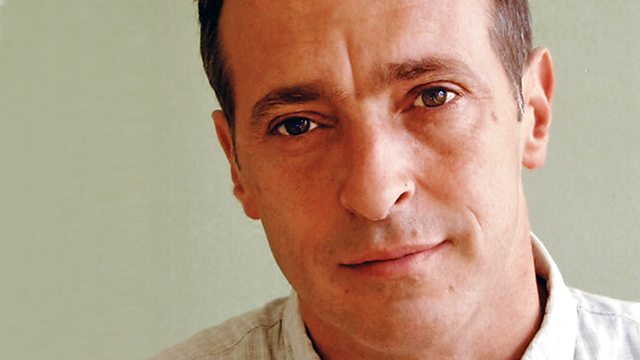 Over takeaway sushi in his London kitchen, American essayist and humorist David Sedaris talks to Nina Myskow about being greedy, good at dieting - for his regular book tours - and how he stopped wanting to eat the condiments after he gave up smoking drugs.
David's large, idiosyncratic family must play some part in his obsession with second helpings. From a thrifty father who hoarded titbits and clipped money-off coupons for the weekly grocery shop to a mother who spent hours in conversation with her six children around the dinner table, he still worries that there'll never be enough.
His boyfriend orders for him in restaurants and cooks elaborate meals like rabbit in mustard and cream sauce but he still relishes the thought of a huge hamburger called the 'Widow-maker' and a side order of spinach that comes in a dish the size of a mixing bowl.
"The hard thing about being on a diet is getting off of it" he explains, before recounting the unpleasant side effects of some French pharmacy diet pills he took, in order to get into his 'tour pants.' Eating on tour can be difficult so he orders supper at each venue and takes a bite in between signing books.
He also tells Nina about his love of Mr Whippy ice cream, sticky toffee pudding and why eating chocolate is like eating drain cleaner.
What would he choose for his last meal on earth? A comforting dish his mother used to make.
Producer: Tamsin Hughes
A Wise Buddah production for BBC Radio 4.
Last on
More episodes
Previous
You are at the first episode