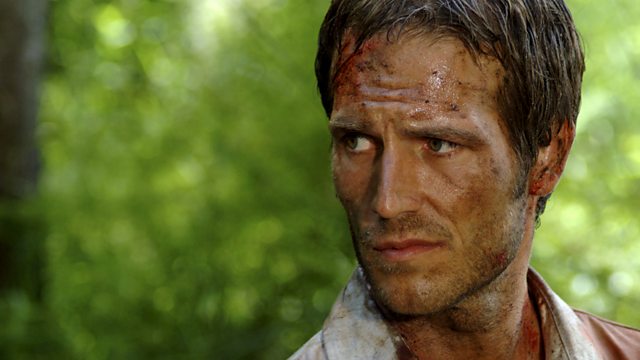 Rogue
Horror about a group of tourists in the Australian Outback who are stalked by a crocodile. During an idyllic wildlife cruise through the waters of Kakadu National Park, the group find refuge on a nearby mud island when their boat begins to sink.
Before long, the group are terrorised by a dangerous crocodile and, with the tide rising and very little daylight left, cynical American travel writer Neil and tour guide Kate team up to bring the hysteria and the terrifying struggle to an end.
It's the larger species, the Nile and saltwater crocodiles, that pose a threat to humans.
How long is Rogue available on BBC iPlayer?
This programme is only on BBC iPlayer for 7 days after broadcast. We always aim to offer our programmes to stream for 30 days; however for a number of reasons including technical problems, legal or contractual issues this isn't always possible.
Credits
| Role | Contributor |
| --- | --- |
| Kate Ryan | Radha Mitchell |
| Pete McKell | Michael Vartan |
| Neil Kelly | Sam Worthington |
| Director | Greg McLean |
| Simon | Stephen Curry |
| Gwen | Celia Ireland |
| Russell | John Jarratt |
| Elizabeth | Heather Mitchell |
| Allen | Geoff Morrell |
| Sherry | Mia Wasikowska |
| Mary Ellen | Caroline Brazier |
| Composer | Franc Tetaz |
| Producer | David Lightfoot |
| Producer | Matt Hearn |
| Director of photography | Will Gibson |