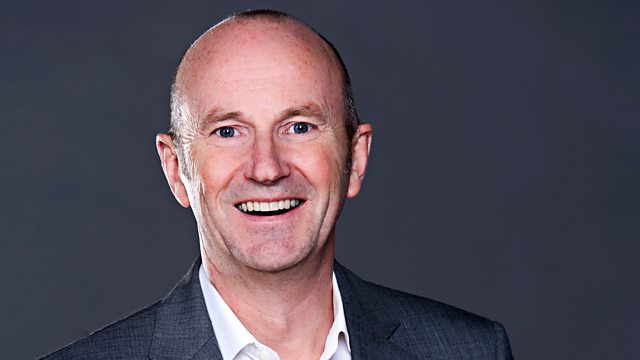 19/12/2011
Sick of all the cheesy Christmas tunes that have been playing in shops since October? Well, we've got the perfect festive playlist for the big day - compiled by muso Colin Somerville - as well as what to look forward to from Bryan Burnett , who's on instead of Fred on Christmas morning.
Graeme Virtue reviews a new drama best-selling author James Herriot's student days at the Glasgow Vet School in the '30s, and we're also joined by Ivor Lough who studied alongside him..
As a new Dundee dictionary is published, we'll be finding out if YOU might be a Scot's language speaker - and not even know it, with Dr Chris Robinson
If you want to copy Matt Damon's sexy new haircut - and go for a close shave - we'll give you some top tips! Stylist Mark McDonald will buzz us through it as he gives Richard Cadey a sharp new look - live in the studio!
Apparently men are most competitive between the ages of 45 and 54 - but why? And what other behaviours do we pick up with age.. psychologist Avril Gold reveals all.
We're never afraid to ask the big (stupid) questions on MacAulay & Co. - and today we'll be talking to an astrophysicist about Higgs Boson.
And we're joined all week by author Karon Grieve who's giving us the ultimate guide to an easy - and creative - Christmas! Today she'll tell you how make your own crackers.
Last on