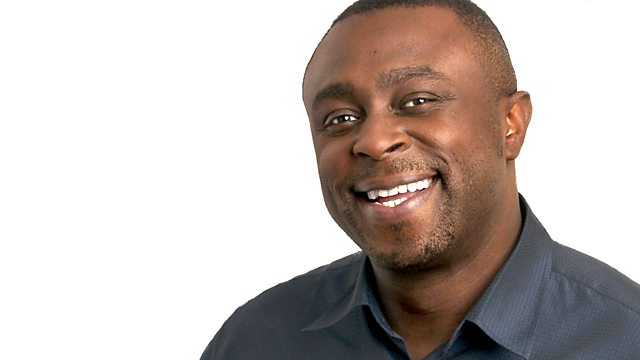 23/12/2011
Dotun Adebayo with stories from around the world.
Two strong earthquakes hit Christchurch in New Zealand. The second one strikes while we're talking to Belinda McCammon from Radio New Zealand. You can hear the building shaking in the background. Luckily she's OK but reports that others have been hurt.
A Pakistan military spokesman says he doesn't accept the findings of a NATO investigation into an airstrike that killed 24 Pakistani soldiers last month. William Milam, a former US ambassador to Pakistan tells us he thinks the whole thing is a 'fog of war' incident.
We get the latest on the bombings in Baghdad in which dozens have been killed. The BBC's Haddad Salih tells us the attacks put extra pressure on the prime minister Nouri al-Maliki as he tries to keep the country united.
There's snow in New Mexico, unusual for such a southern US state. Robert McDonald from New Mexico police tells us how they're coping with the white stuff.
Jamie Stangroom has all the latest new music and we have a phone-in first: 5 Live Bikes, where we talk about all things cycling with Robert Penn, a passionate cyclist, journalist and author of It's All About the Bike: The Pursuit of Happiness On Two Wheels. Plus there's James Wilkins from ProCycling Magazine and the freelance writer Kerry O'Neill who used to work for Sustrans, which promotes travelling on two wheels.
Last on