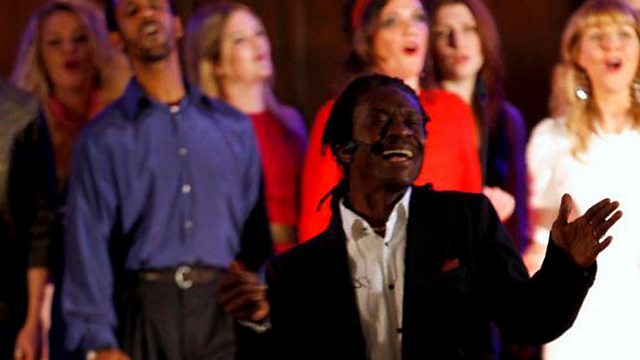 O Oil Palm Tree, O Oil Palm Tree!
Jerry Boweh is the colourful figure behind the Glasgow Gospel Choir, which dedicates its concert funds
to a sport, music and education project for young people who still bear the mental and economic
battle-scars of Jerry's native Liberia. Jerry tells stories of his West African childhood and how
Christmas was celebrated there, and the Choir sings Gospel Carols.